Intrepid Celebrates 2022 Giving Tuesday
Intrepid was proud to be part of the Community Foundation of Greater Huntsville's fourth annual Giving Tuesday celebration on November 29, 2022.
Giving Tuesday is celebrated each year on the first Tuesday after Thanksgiving to kick off the holiday season with a spirit of generosity. In 2022, 13 local companies from the Foundation's Corporate Giving Network contributed more than $1,287,657.80 in grant donations. These funds directly support 62 different local non-profits in Huntsville.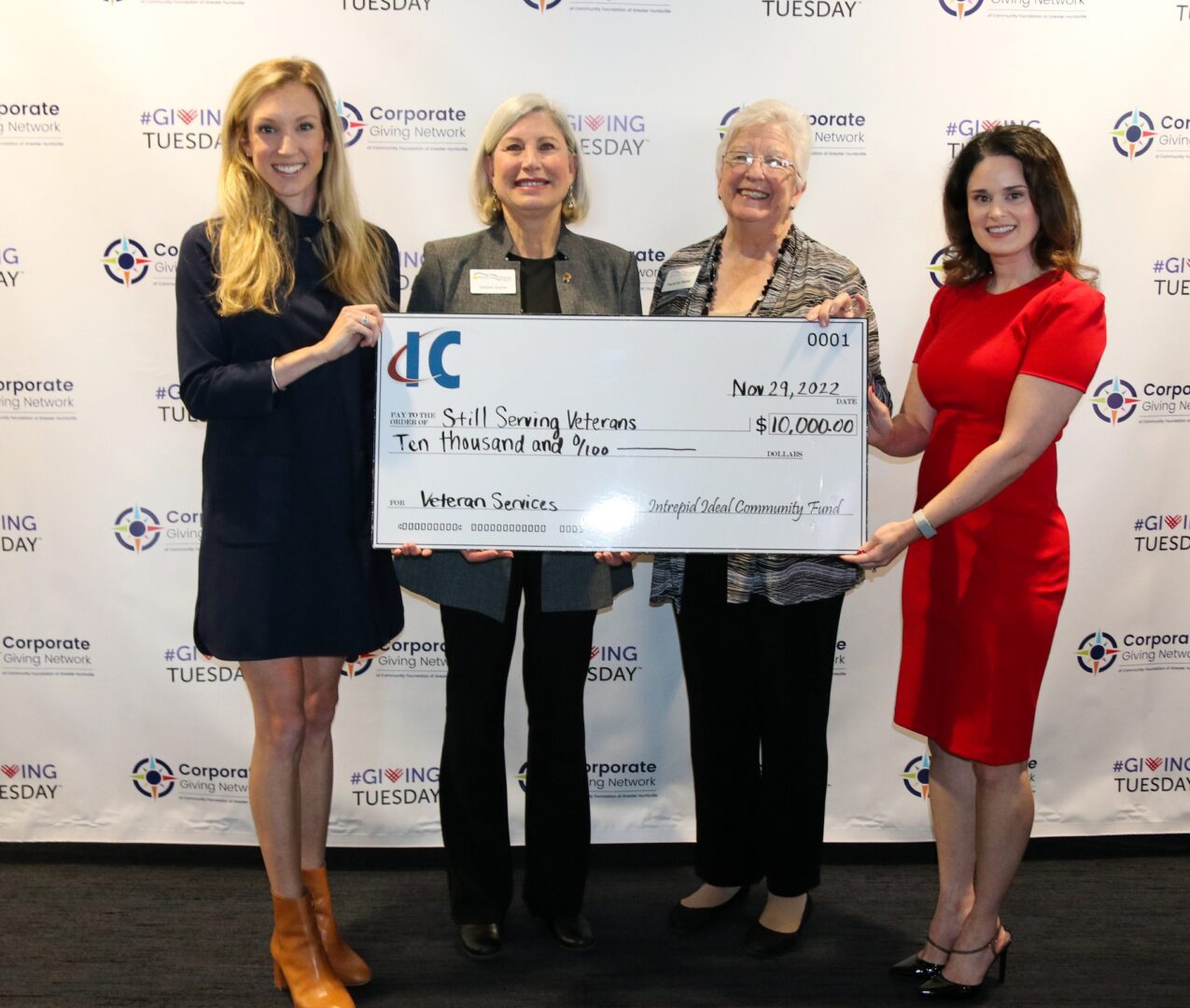 This year, Intrepid broke a company record with $48,000 of employee contributions, and we were grateful for the opportunity to honor the incredible nonprofits we supported in 2022.
Boys and Girls Club of North Alabama: Intrepid issued a $7,6000 grant to support their education programs. 
Huntsville Inner City Learning Center: A $5,000 grant was issued to support literacy and academic success programs. 
Next Step Farms: A $10,000 grant was presented to go toward the organizaton's fencing project. 
Make a Wish Alabama: Intrepid presented a $1,000 grant to go toward a life-changing wish for a child with a critical illness.
Girls, Inc. of Huntsville: Intrepid donated $795 to the organization. 
National Children's Advocacy Center: A $10,000 grant was presented to cover complete intervention services. 
We were also pleased to present our two final grants of the year to Burritt on the Mountain and Still Serving Veterans. 
Intrepid presented a $3,000 grant to Burritt on the Mountain to help Title One and at-risk youth afford to attend their field trips. This grant will help to fund 15 different field trips. 
Intrepid also presented a $10,000 grant to Still Serving Veterans. These funds will be applied toward the organization's VA Benefit Program, which is dedicated to helping Veterans who need assistnace in filing for and receiving VA benefits earned through military service. 
Intrepid is proud to partner with such incredible nonprofits as they make a difference in our local communities. Discover more about the Intrepid Ideal Community Fund here!