Intrepid Announces Corporate Leadership Promotions
Intrepid is pleased to announce two recent leadership promotions.
Jeremy Catcher has been promoted from Director of Contracts to a newly established role of Chief Growth Officer. As CGO, Jeremy will continue to provide exemplary leadership to the organization, support Intrepid's overall strategic growth direction, and guide the strategy for building and expanding Intrepid's contract portfolio.
Jeremy brings more than 22 years of experience in finance, business development, and corporate strategy into this newly established role. Jeremy received his bachelor's degree in Finance and master's in Business Administration, both from Northeastern State University. He is a Certified Internal Auditor (CIA) and excels in leadership, program management, strategic planning, process improvement, and contract negotiation.
Jill Carlisle has been promoted from Program Control Manager to Director of Program Control. With this promotion, Jill will direct all Intrepid program control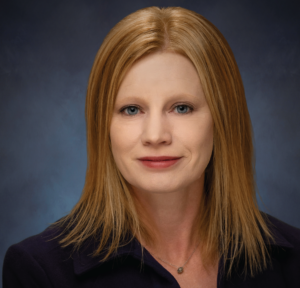 operations for contracts, ensure policies, procedures, and systems are effective, coordinate pricing efforts, and lead the program control team through future contract growth.
Jill joined Intrepid six years ago, first as Program Control Analyst, and was then promoted to Program Control Manager. She brings 23 years of experience in accounting and program control to this leadership position. Jill received two bachelor's degrees from Auburn University – one in accounting and one in microbiology.  
"Our steadily increasing growth over each of the last three years, combined with increasing complexities of contracting in the Department of Defense, mandates that our leadership structure also grows to effectively maintain exceptionalism in everything we do," said Mark Vaporis, Intrepid President. "I'm excited for and proud of both Jeremy and Jill. Their addition to our leadership team will yield exceptional results for Intrepid."
Congratulations, Jeremy and Jill!