The Intrepid Ideal Community Fund is managed by our employees and funds charitable organizations in the communities that we live.
The mission of the Intrepid Ideal Community Fund is to advance philanthropic solutions to our community's needs, by continuously striving to create the Intrepid vision of an "ideal" community which includes safety, opportunity, and care for all citizens.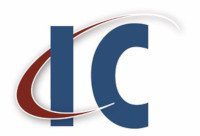 Must be a non-profit organization recognized under section 501(c)(3) of the Internal Revenue Code and contributions shall be deductible by donors under section 170 of the Internal Revenue Code.
Must be a community-based organization operating in the area of at least one Intrepid, LLC Employee's Residence.
Services rendered by agency must be open to all members of the community regardless of sex, race, religion, political affiliation, ability to pay or background.
Intrepid Ideal Community does not fund:
Athletic teams, booster clubs or support organizations
Campaigns (including United Way)
Religious or political organizations
Fraternities, sororities and alumni groups
Human societies or organizations
Ministries, theological or bible schools
Pledges, tithes
Administrative or continuing education tuition
Professional associations
School choirs, bands or drill teams
Scouting organizations
Subscriptions, dues, insurance premiums or student fees
Travel, gifts-in-kind (real estate, personal property other than securities or personal services)
Membership or subscription portion of a donation
Rules of Compliance for Organizations Receiving Fund Grants
Ideal Community (IC) monies must be expended only for those purposes, and at only the location, stated by the Applying Organization in its Grant Application. No IC Grant monies may be shared with or sent to an Organization's national headquarters or other branch offices without explicit, written approval of the IC Advisory Committee. The Applying organization must agree to furnish audits and other financial information as outlined in the Application and/or as requested by Intrepid IC. All financial information provided to Intrepid IC will be held strictly confidential.
ICF participants have selected the following three focus areas for 2023: 
Veteran Support / Services 
Children & Family Services 
Shelter & Crisis Services 
All grant applicant projects must fall within one of these three focus areas. We will not accept applications that do not. Focus areas for 2024 will be posted in December 2023. 
2023 Application Deadlines
Quarter 1: March 11
Quarter 2: June 9
Quarter 3: September 8 
Quarter 4: December 8 
Employee Contributions Since 2016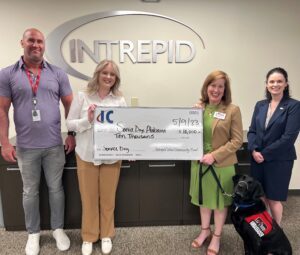 Intrepid Issues $30,000 in Grants Through Ideal Community Fund On May 10, Intrepid issued $30,000 in grants to three local nonprofit organizations through its employee-led
Read More »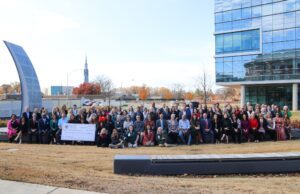 Intrepid Celebrates 2022 Giving Tuesday Intrepid was proud to be part of the Community Foundation of Greater Huntsville's fourth annual Giving Tuesday celebration on November
Read More »
Intrepid Introduces Helping Hands Division Intrepid is pleased to introduce Helping Hands: A Division of the Intrepid Ideal Community. Helping Hands will bring our employees
Read More »